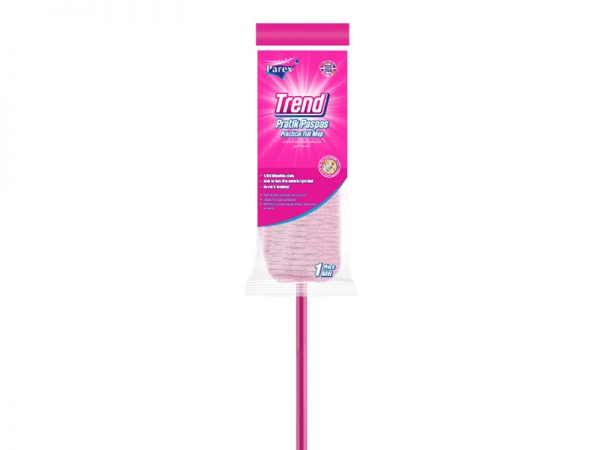 TREND PRACTICAL FLAT MOP
Easily cleans hard-to-reach corners with its adjustable telescopic handle, 360-degree rotating head and slim design.
Ideal for cleaning all wet and dry surfaces. Thanks to its ergonomic head design, it cleans floors, walls, ceilings, glass and narrow surfaces easily.
Provides ease of use with its special mop head. The microfiber mop adheres to the head well and does not come off while wiping.
Provides effective cleaning with its 100% microfiber mop. Thanks to its double-effect special texture, it cleans dirt in a single wipe and collects dust easily.
Can be used on delicate surfaces. Removes persistent stains quickly and safely without scratching the surface thanks to its soft texture.
Very absorbent; dries the surfaces instantly.
Lint-free, streak-free and stain-free.
Microfiber refill can be used many times. Even after several washes, it can be securely attached to the head.
Mop refill is sold separately.