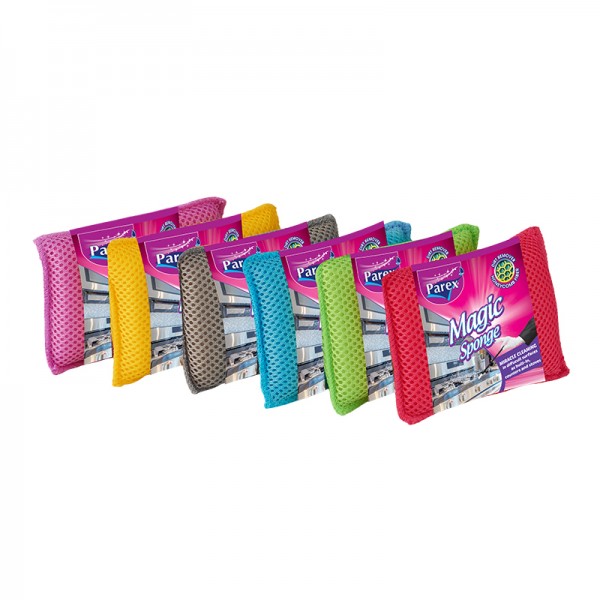 PAREX – MAGIC SPONGE
Its stain removing special combed texture cleans stains and spots easily without scratching.
The sponge inside the net offers effective cleaning as it foams easily.
Offers miraculous cleaning in kitchen and dishes.
Gives excellent results in difficult surfaces such as counter, range top and aspirator.
Ideal for perfect cleaning with or without detergent.
It has 8 different color options.
Similar Products
PAREX NEOFIBER MICROFIBER CLEANING CLOTH 2 PIECES

Neofiber Cloth is the New Generation Microfiber Cloth.
Advanced acti-fiber technology provides higher water absorbency compared to regular microfiber cloths.
With its extra soft texture provides immaculate, streak-free cleaning.
Suitable for use on all surfaces.
Easy to rinse.
Rinse well before use and leave unfolded to dry.
Machine washable at up to 60°C. Do not use bleach and fabric softener.