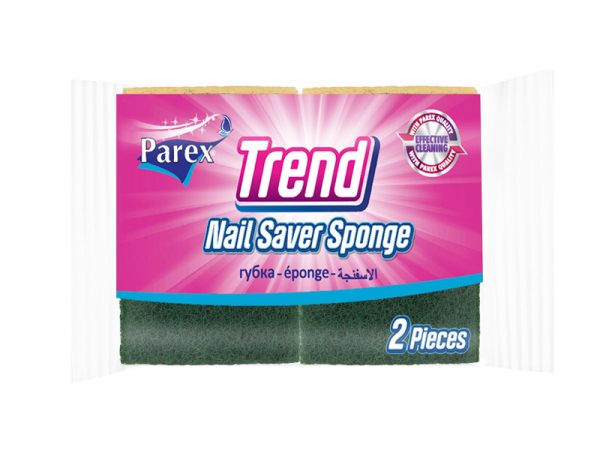 TREND – CLASSIC NAIL SAVER SPONGE VALUE 2 PIECES
Trend Green Sponge quickly rubs and cleans stubborn dirt and stained surfaces with its durable texture.
Gives excellent results on all hard surfaces.
Main areas of use: stainless steel pot, pan, grill, range top and various hard surfaces.
The package contains 2 sponges.
Similar Products
MICROFIBER WINDOW CLEANING CLOTH 2 PCS

GLOSSY CLEANING ON BRIGHT SURFACES!

Thanks to its special honeycomb-textured microfiber surface, easily cleans dirt, oily stains and fingerprints on glossy surfaces such as glass and mirrors.
Very absorbent; dries any surface immediately.
Can be safely used on all surfaces.
Lint-free, streak-free and stain-free.
Helps to collect hair, dust and other dirt.
Easy to wring out and dry.
Very durable, designed to keep its shape and color.
Can be used with or without detergent.
Ideal for dry and moist use.
Machine washable at up to 60°C.
Bleach resistant.