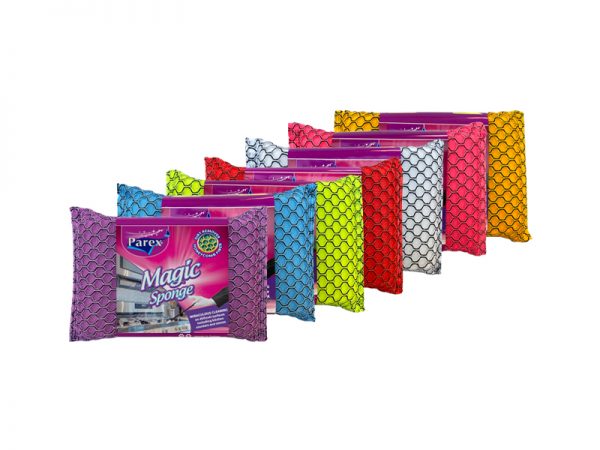 MAGIC SPONGE
Miraculous cleaning in the kitchen and for dishes.
Its stain removing special honeycombed texture cleans stains and spots easily without scratching.
The sponge inside the net offers effective cleaning as it foams easily.
Offers miraculous cleaning in kitchen and dishes.
Gives excellent results in difficult surfaces such as counter, range top and kitchen hoods.
Can be used with or without detergent.
It has different color options.
Similar Products
MAESTRO 360 DEG. SPINNING CLEANING SET

Maestro revolutionizes cleaning with its fast, practical and technological system.

The First in Turkey: flat and round mop is included in a single set.
The First in Turkey: a cleaning set with elevator system.
Makes cleaning easier with its 7 cycle per second wringing speed and saves energy with its elevator system.
Easily cleans hard-to-reach areas with its 360° rotating special mop head.
Does not take up too much space with its compact size
Flat mop, round mop, bucket with elevator system and one handle are included in Parex Maestro Cleaning Set box.