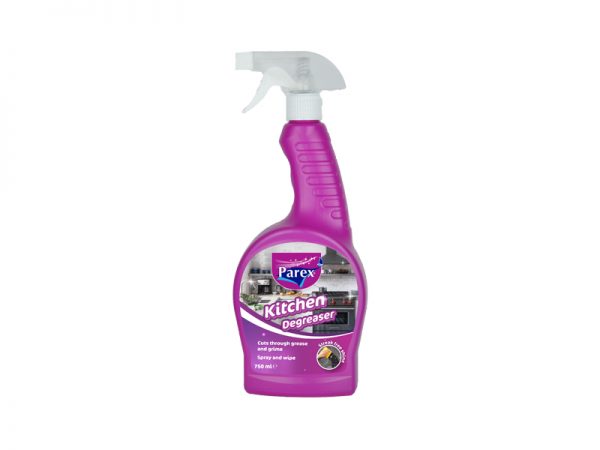 KITCHEN DEGREASER
Easily cuts through grease and grime on stovetops, range hoods, countertops, cabinets, walls and other surfaces in the kitchen.
Effectively removes stubborn dirt and leaves a streak free shine and a long lasting pleasant scent.
Produits Similaires
FLOOR CLEANER LAVENDER

Parex Floor Cleaner has been formulated to leave your floors with an eye-catching residue free shine and a long lasting fresh fragrance.
It removes daily dirt & grime from all washable surfaces such as tiles, wooden floors and other hard surfaces without the need to rinse after applying.