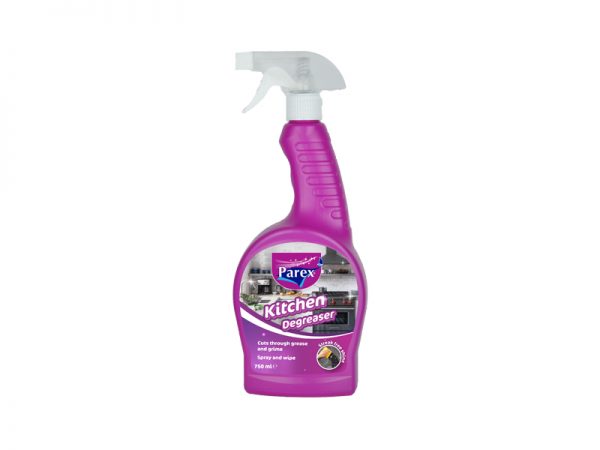 KITCHEN DEGREASER
Easily cuts through grease and grime on stovetops, range hoods, countertops, cabinets, walls and other surfaces in the kitchen.
Effectively removes stubborn dirt and leaves a streak free shine and a long lasting pleasant scent.
Produits Similaires
DISHWASHING LIQUID – LEMON

Thanks to its concentrated formula, Parex Dishwashing Liquid effectively cleans the toughest and most stubborn stains, leaving your dishes sparkling clean!
Its optimal blend of anionic surfactants cut through grease and grime, even removing dried stains with ease.
The fresh lemon scent and skin-friendly pH ensures a pleasant dish washing experience.