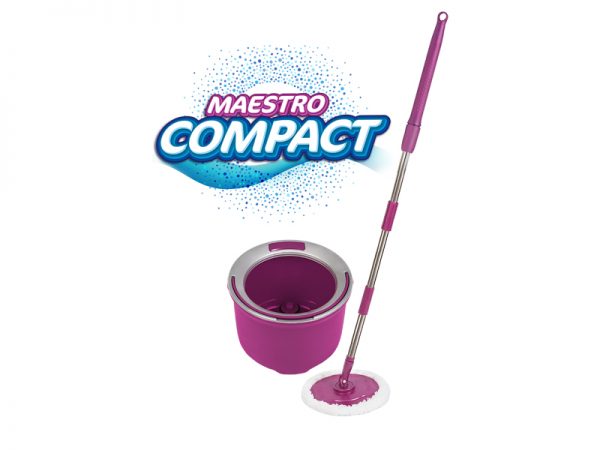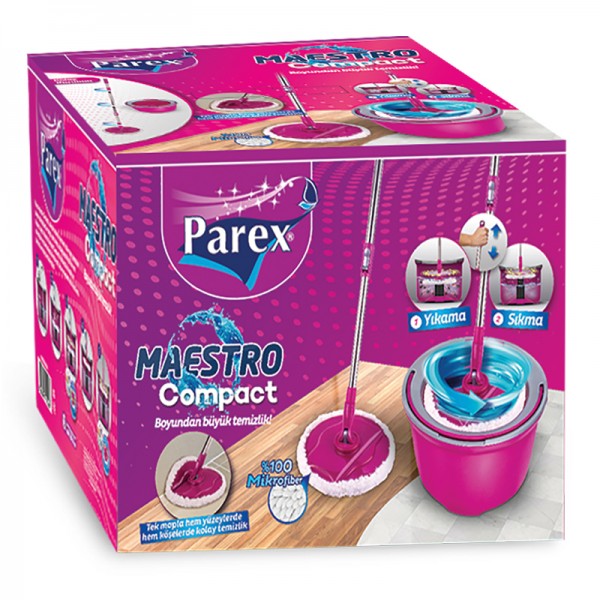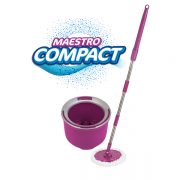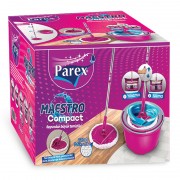 PAREX – MAESTRO COMPACT 360 DEG. SPINNING CLEANING SET
Maestro Compact brings together high top washing and squeezing technology thanks to its elevator system and fits into all areas with its small dimensions.
A single mop can easily clean both surfaces and corners with the foldable head.
It has an elevator system; mop is washed in the first floor and squeezed in the second floor.
Its 100% microfiber mop has a fabric that prevents scratching surfaces.
It is dried quickly.
Round mop, bucket with elevator system and one stick are included in the Parex Maestro Compact Cleaning Set.
Similar Products
PAREX – TWISTER 360 DEG. SPINNING CLEANING SET

Twister mop is breaking a new ground with its easy use and unique cleaning system.
Twister mop's special head is designed to rotate easily in all directions. So, you'll be able to easily clean hard-to-reach areas such as under the seats, cabinet edges and narrow corners and you'll not have to bend over and stand up thanks to its ergonomic structure.
Providing unique cleaning power with its 100% microfiber mop, Twister cleans all surfaces without scratching.
You can adjust desired dryness level thanks to its rotating mechanism and use at different moisture rates on different surfaces. Just immerse the mop into water, place the fringed end into rotating chamber and press softly with a single hand.