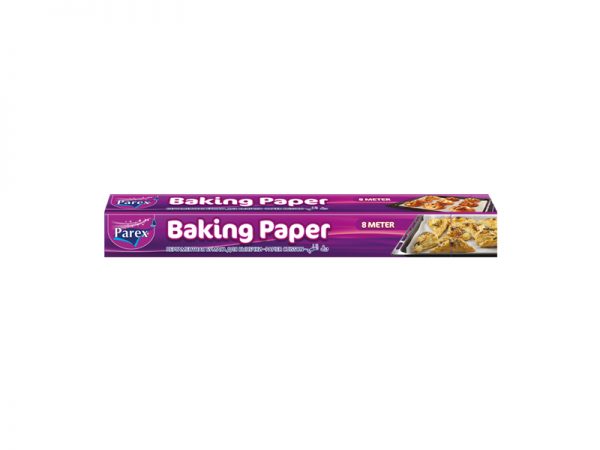 BAKING PAPER 8m
Parex Baking Paper lets you bake without oiling the baking tray and prevents it from getting dirty.
Prevents foods from sticking to the sheet during cooking.
Can also be used in microwave ovens.
Packaged in a hands-free hygienic environment.
Resistant to 220°C and does not burn.
Contains no animal and vegetable fat.
Length: 8 meters.
Similar Products
ALUMINIUM FOIL – 15 MT

Parex Aluminum Foil is your essential assistant in preserving and protecting foods.
Helps foods breathe and keeps them fresh for a long time.
Prevents mixing and spread of smells.
Offers a hygienic preservation environment for foods by preventing bacterial growth.
Easy to use.
Length: 15 meters.