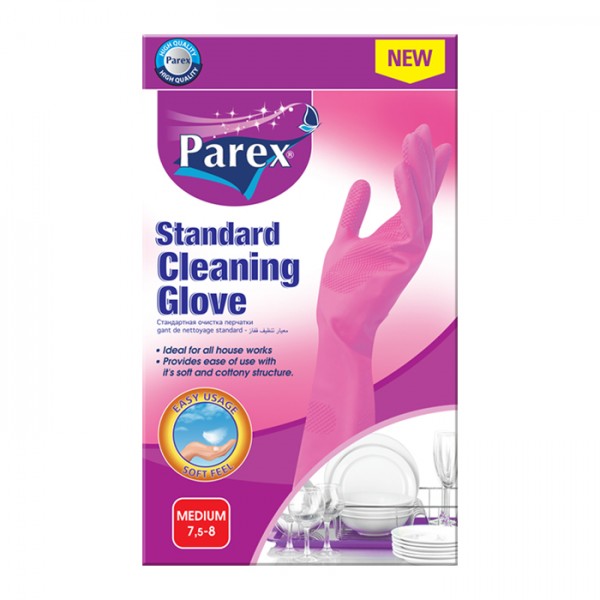 STANDARD CLEANING GLOVES – LARGE
Versatile and can be used for all household cleaning tasks.
Absorbs moisture and keeps hands dry with its cotton inner lining.
Offers ease of use and easy grip with its special texture inside the palm area.
Very flexible and waterproof and protects skin from external factors thanks to its natural latex composition.
Similar Products
NITRIL TOUCH GLOVES

Latex-free multi-purpose gloves.
Latex sensitive people can use Nitrile Touch Glove safely and comfortably.
Provides excellent grip in oil and water contact thanks to its non-slip texture.
Protects your hands from contact with detergent and cleaning materials.
The product has three size options, S / M / L.