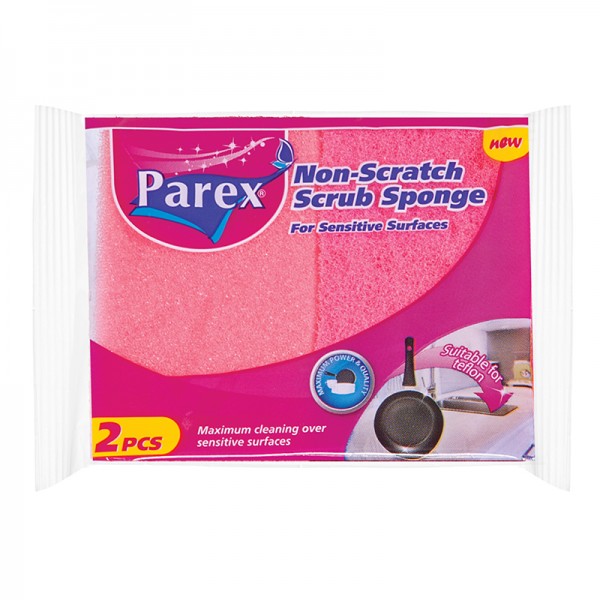 PAREX – NON-SCRATCH CLASSIC SPONGE 2 PIECES
Parex Non-Scratch Sponge quickly rubs and cleans challenging stains and spotted surfaces with its durable texture and superior cleaning and absorbing power.
Instantly cleans difficult stains and provides effective cleaning on sensitive areas without scratching thanks to its special composition.
Protects nails and offers easy grip during use thanks to its special form.
The package contains 2 sponges.
Similar Products
PAREX – HAPPY&CLEAN CELLULOSIC SPONGE 2 PIECES

Happy&Clean Cellulose Sponge offers perfect cleaning with its super absorbing cellulose sponge and powerful mat.
Cleans and dries all surfaces without leaving water marks behind.

Cellulose Sponge:

Absorbs water 20 times its weight and makes cleaning easier thanks to its super absorbing pores.
It is long-lasting as it is extra durable.
It is hygienic as it prevents bacterial growth with its fast drying feature.

Green Mat:  

Quickly eliminates persistent and difficult stains with its specially developed long-lasting fiber texture.
Provides perfect cleaning on steel pots, pans, grills, stove tops and difficult areas.
The package contains 2 sponges.