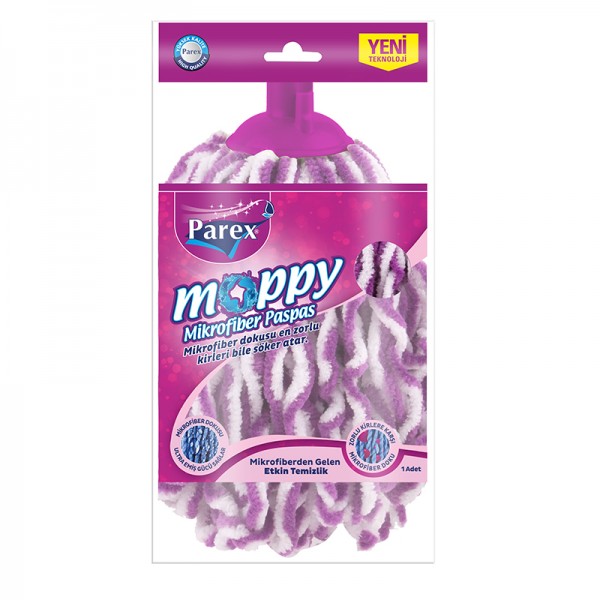 MOPPY %100 MICROFIBER MOP
Offers extensive and effective cleaning with its microfiber texture.
Ultra-absorbent.
Anti-pilling and remains like new for a long time thanks to its special binding method.
Can be used on all surfaces and safe to use on delicate surfaces as well.
Compatible with Parex Mop Handle.
Similar Products
STANDARD MOP

Offers high performance with its upgraded strong composition.
Dries the surfaces instantly with its high absorption power.
Can be used on all surfaces, leaving no fluff, lint and traces behind.
Can be used safely with bleach and all kinds of detergents.
Do not leave mop on the floor for drying. Dry it inside the bucket or by placing the mop facing upwards
Easily removed and attached with its smart head that fits to every handle.