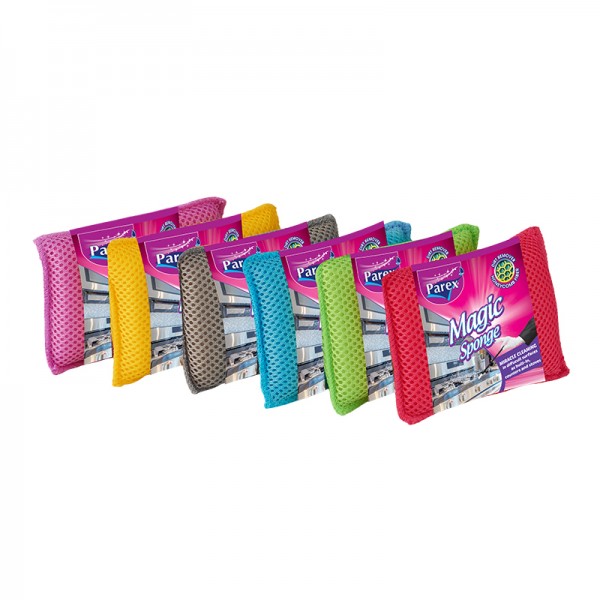 PAREX – MAGIC SPONGE
Its stain removing special combed texture cleans stains and spots easily without scratching.
The sponge inside the net offers effective cleaning as it foams easily.
Offers miraculous cleaning in kitchen and dishes.
Gives excellent results in difficult surfaces such as counter, range top and aspirator.
Ideal for perfect cleaning with or without detergent.
It has 8 different color options.
Similar Products
PAREX TREND – PRACTICAL FLAT MOP

It confines stains and offers more absorbing and practical cleaning thanks to its practical composition.
It can be squeezed easily and ideal for sensitive floors thanks to its soft texture.
It offers easier cleaning with less energy thanks to less friction on the map during cleaning.
It can remove persistent stains quickly and safely without scratching the surface.
It can easily clean wide surfaces and corners with its special form.
Ideal for cleaning wet and dry floors.
Backup mop is sold separately.