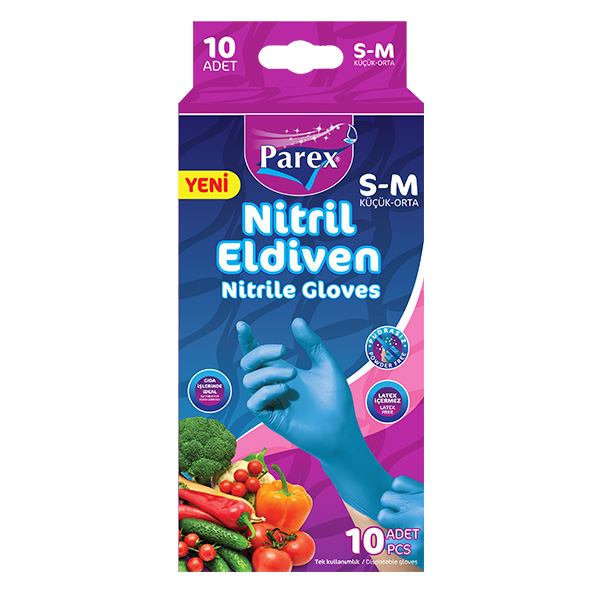 NITRILE GLOVES 10 PIECES (S-M)
Latex-free multi-purpose gloves.
Latex sensitive people can safely and comfortably use Nitrile gloves.
Non-slip texture provides perfect grip on contact with oil and water.
Protects your hand by preventing contact with detergents and other cleaning agents.
Available in two sizes: S- M, M-L.
Similar Products
DISPOSABLE GLOVES LARGE 10 PIECES

Suitable to use conveniently in all difficult household cleaning tasks with its reinforced special composition.
Thanks to its natural latex composition, it is very flexible, waterproof and protects skin from external factors.
It is powderless.