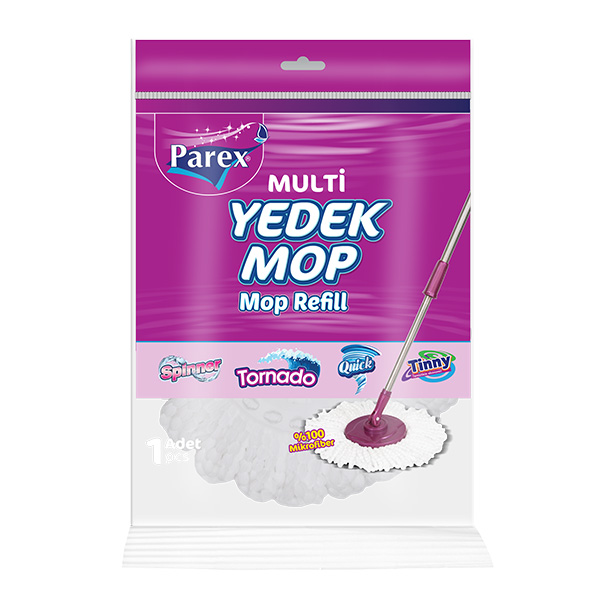 MULTI MOP REILL
100% microfiber texture provides scratch free effective cleaning on all surfaces and easily removes the most stubborn dirt.
Very absorbent and dries the surfaces instantly.
Does not leave any fluff, traces and stains.
Collects dust and dirt and holds it inside.
Very durable and keeps its color and shape for a long time.
Machine washable at 60 °C.
Resistant to bleach.
Compatible with Parex 360 Deg. Spinning Cleaning Sets. (Twister, Tornado, Spinner, Quick, Smart)
Compatible with Multi Prime and Multi Regular Handle Refills.
Similar Products
SMART 360 DEG. SPINNING MOP

Specially designed mop head rotates 360 degrees.
Easily cleans hard-to-reach areas such as under the furniture, cabinet edges and narrow corners.
The built-in wringer allows effortless cleaning of the mop.
Quickly cleans all surfaces without scratching with its 100% microfiber mop head's unique cleaning power.
With the wringer you can adjust your mop's moisture level for different surfaces.
Can be used on all hard surfaces such as wooden, glass and wet surfaces.