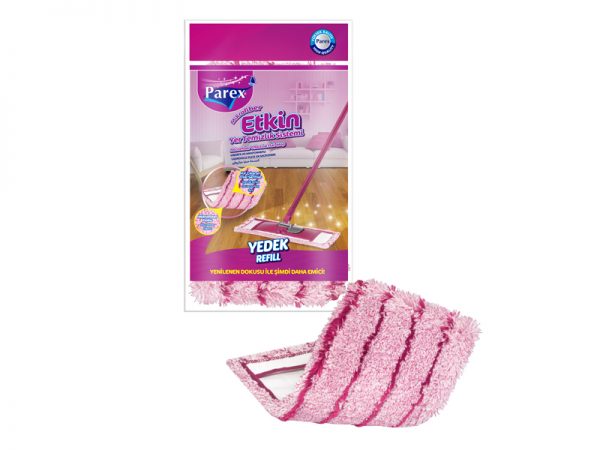 EFFECTIVE MICROFIBRE FLAT MOP-REFILL
Thanks to its microfiber texture, it is very effective in collecting small particles, dirt and dust on the ground.
Ideal for delicate surfaces.
Removes stubborn stains easily and safely without scratching the surfaces.
Very absorbent with its microfiber mop and traps dirt inside.
Thanks to its soft texture, it is easily squeezed.
Effectively cleans large surfaces and corners with its special shape.
Ideal for wet and dry use.
Similar Products
EASY SPRAY MOP

Effortless perfect cleaning with its detergent chamber and microfiber mop.
Easily cleans difficult stains and offers effective cleaning with its 100% microfiber mop texture without scratching the surfaces.
Fill the detergent chamber with water with or without detergent.
The water in the chamber is sprayed to the area of cleaning by pulling the trigger on handle.
Microfiber mop refill is sold separately.