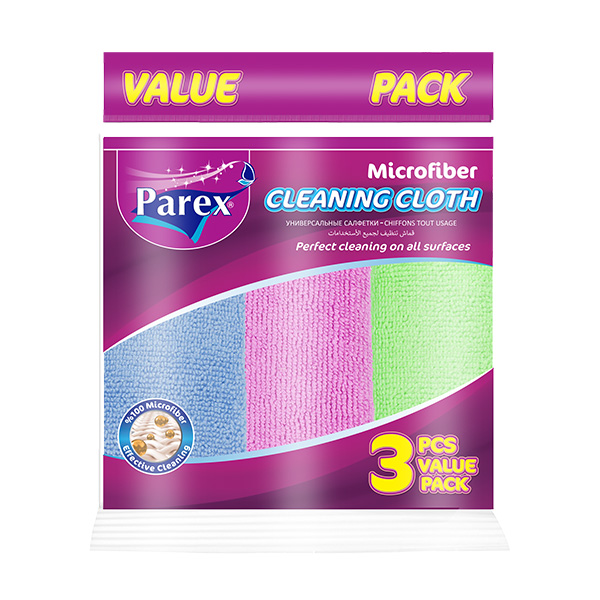 MICROFIBER CLEANING CLOTH 3 PCS
PERFECT CLEANING ON ALL SURFACES
Its superior microfiber texture gives excellent results on any wet or dry surface without the need for detergent.
Very absorbent; dries any surface immediately.
Can be safely used on all surfaces.
Lint-free, streak-free and stain-free.
Helps to collect hair, dust and other dirt.
Easy to wring out and dry.
Very durable, designed to keep its shape and color.
Can be used with or without detergent.
Ideal for wet use.
Machine washable at up to 60°C.
Can be used with bleach containing products.
Similar Products
(Copy)

Ideal for cleaning surfaces such as counter tops, table tops, sinks, tiles, household appliances.
This cleaning cloth can absorb water 10 times its weight.
Super absorbent, wipes, dries and cleans wet surfaces faster.
Quick drying cellulose material prevents bad odors.
Rinse with water before use.
Machine washable at 60°C.
Can be used with diluted bleach products.