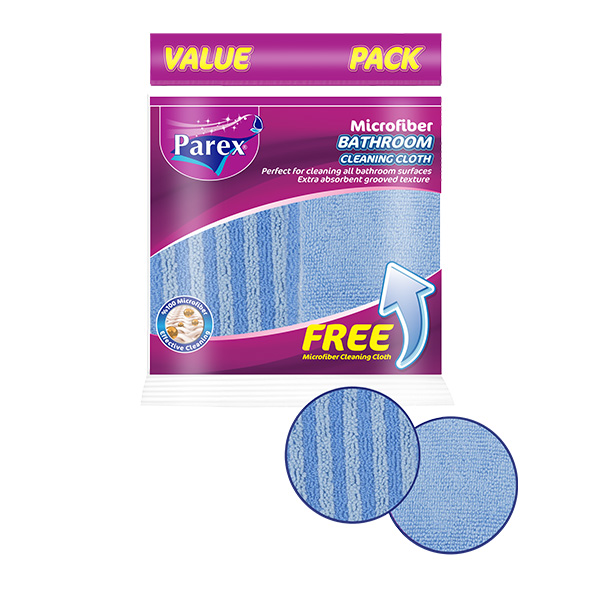 MICROFIBER BATHROOM CLEANING CLOTH 2 PCS
EFFECTIVE AGAINST STUBBORN BATHROOM DIRTS
EXTRA ABSORBENT WITH SPECIAL TEXTURE
Easily cleans stubborn dirt and stains in the bathroom.
Quickly absorbs water with its special striped texture and dries the surfaces instantly.
Does not leave any fluff, traces and stains.
Can be wringed out easily and dries quickly.
Can be used safely on all kinds of surfaces.
Very durable and keeps its color and shape for a long time.
Ideal for wet and damp use.
Can be used with or without detergent.
Machine washable at 60 ° C.
Resistant to bleach.
Similar Products
DISH DRYING MAT

Parex Dish Drying Mats instantly absorbs the dripping water from the clean dishes placed on it with superior suction power and does not leak out.
Very soft, protects your sensitive items such as porcelain, ceramic, glass, crystal.
Very durable, retains its color and shape for a long time.
Does not pilling
Easily washed and squeezed