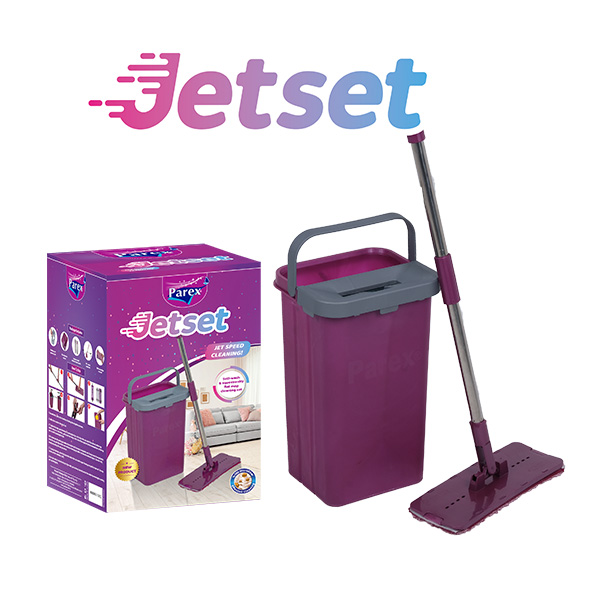 JETSET FLAT MOP CLEANING SET
Jet speed cleaning!
The dual chamber system that can wash and squeeze flat mop provides hygienic cleaning with a clean mop every single time.
Self-cleaning system allows you to wash, dry, and clean the mop by inserting it into the bucket for a quick and easy mopping all around your house with no mess and no water on the floor.
Can be used effortlessly even with one hand.
Moisture content of the mop can be adjusted as desired. The more you squeeze-dry, the dryer the mop pad gets. (very damp, damp and close to dry)
Similar Products
SMART 360 DEG. SPINNING MOP

Specially designed mop head rotates 360 degrees.
Easily cleans hard-to-reach areas such as under the furniture, cabinet edges and narrow corners.
The built-in wringer allows effortless cleaning of the mop.
Quickly cleans all surfaces without scratching with its 100% microfiber mop head's unique cleaning power.
With the wringer you can adjust your mop's moisture level for different surfaces.
Can be used on all hard surfaces such as wooden, glass and wet surfaces.