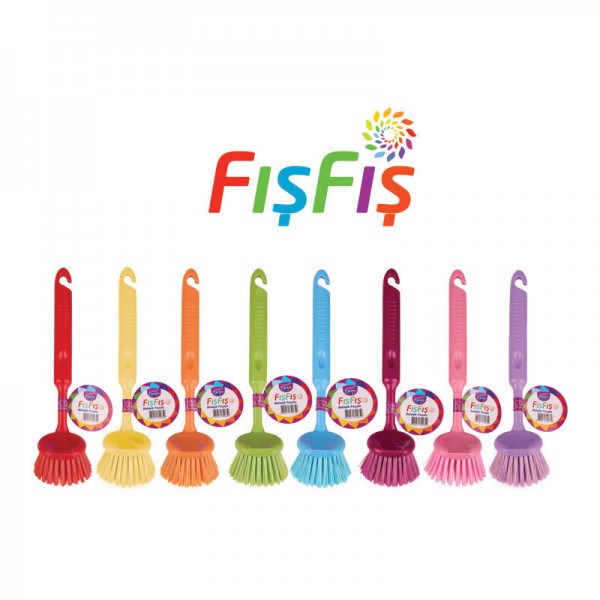 FIŞ FIŞ DISH BRUSH
Its durable hairs are made of 100% original PET.
Has a durable and ergonomic body design.
Offers strong cleaning performance and ease of us for dishwashing thanks to its dense and perfectly angled hairs.
Appeals to all styles and kitchens with 6 different color options.
Similar Products
BROOM WITH DUSTPAN

It has dense, durable, flexible, rugged and recyclable PET hairs with a thickness of 0.20 micron.
Offers effective cleaning in a single sweeping without raising dust.
Offers convenience with hangable stylish design thinning through the ends.
Suitable for indoor and outdoor use with wide range of usage.
It has 5 color options that appeal to all tastes: pink, yellow, mint green, red and lilac.