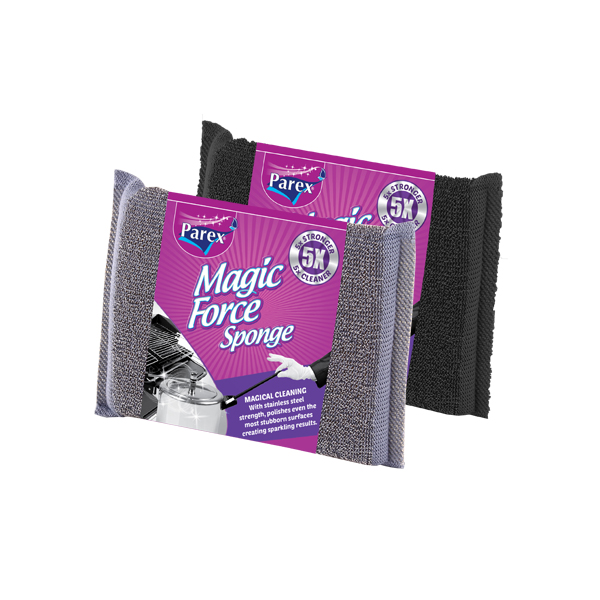 MAGIC FORCE SPONGE
Multi-purpose use in kitchen and for dishes.
Stainless steel sponge is effective on hard-to-clean surfaces such as pots, pans and grills.
Extra durable, designed to keep its shape for a long time.
Can be cleaned easily with water.
2 color alternatives available.
Similar Products
PAREX – HAPPY&CLEAN CELLULOSIC SPONGE 4 PIECES

Happy&Clean Cellulose Sponge offers perfect cleaning with its super absorbing cellulose sponge and powerful mat.
Cleans and dries all surfaces without leaving water marks behind.

Cellulose Sponge:

Absorbs water 20 times its weight and makes cleaning easier thanks to its super absorbing pores.
It is long-lasting as it is extra durable.
It is hygienic as it prevents bacterial growth with its fast drying feature.

Green Mat:

Quickly eliminates persistent and difficult stains with its specially developed long-lasting fiber texture.
Provides perfect cleaning on steel pots, pans, grills, stove tops and difficult areas.
The package contains 4 sponges.