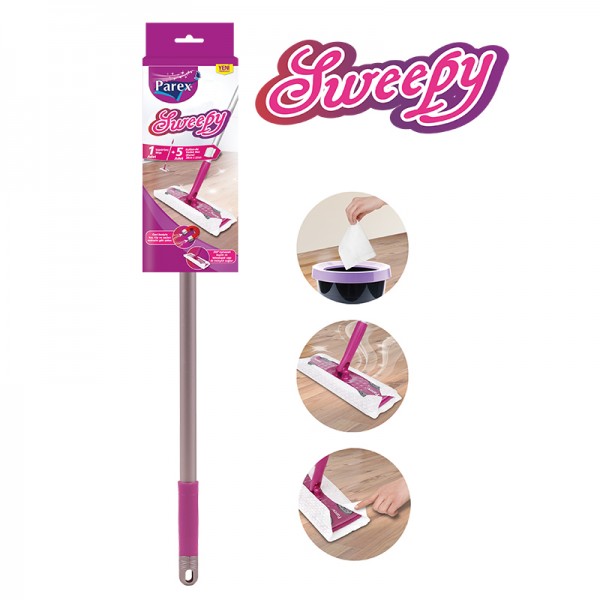 PAREX – SWEEPY MOP
Fast and bright cleaning will dominate all corners of your house with Parex SüpürGeç Disposable Mop's 360° rotating head and replaceable disposable cloths!
It sticks most difficult dusts and hairs like a magnet and locks them into its cloth thanks to its electrostatic feature.
Ideal for dry cleaning of all hard surfaces.
Easily reaches hard-to-reach bottom corners with its adjustable telescopic stick, 360° rotating head and thin structure.
Disposable cloth is easily demountable.
Backup disposable cloths are sold separately.
Similar Products
EFFECTIVE MICROFIBRE FLAT MOP-REFILL

Thanks to its microfiber texture, it is very effective in collecting small particles, dirt and dust on the ground.
Ideal for delicate surfaces.
Removes stubborn stains easily and safely without scratching the surfaces.
Very absorbent with its microfiber mop and traps dirt inside.
Thanks to its soft texture, it is easily squeezed.
Effectively cleans large surfaces and corners with its special shape.
Ideal for wet and dry use.