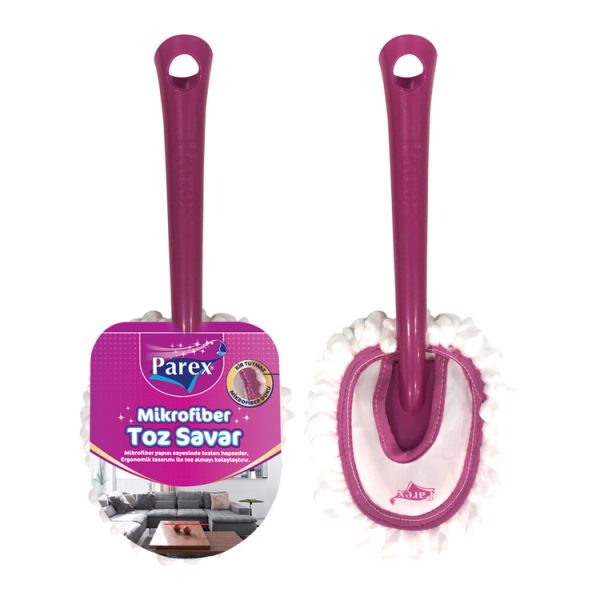 PAREX MICROFIBER SWEEPER
Due to the electrostatic properties, it serves as a magnet for dust.
Gives perfect results on delicate electronic equipment such as TV sets and computers.
Microfiber cloth can be easily removed and washed.
Can be used wet when required.
No detergent necessary.
Similar Products
PAREX PREMIUM LINT ROLLER PATTERNED

Easily and quickly removes animal hair, dust, fur, small particles and lint from garments, furniture and all other surfaces with its adhesive sheets.
Stylish and ergonomic to provide ease of use.
48 adhesive sheets with stylish patterns that can easily be pulled off.